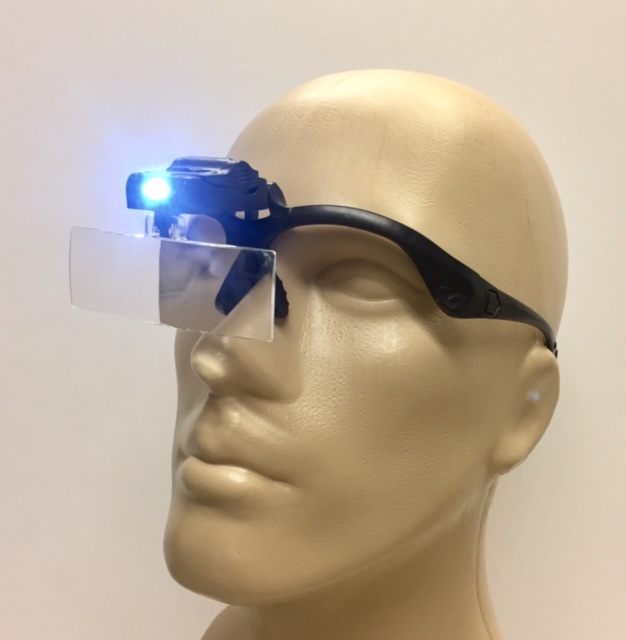 23
Mar
Headband Magnifiers and Maximum Magnification available
There are two optical (physics) rules that constrain magnification for headband magnifiers
Is the inverse relationship between lens size and lens power. As lens power goes up lens size and field of view go down.
Also as magnification goes up, focal length (working distance) goes down (gets shorter). Because of this once magnification goes beyond 3.5 the focal length gets so short that its impossible to have binocular vision (meaning seeing the sample spot with both eyes). Because of this maximum magnification for headband magnifiers is 3.5x. A complex lens structure like a medical dental loupe can extend the focal length , however they are much more expensive and have a very reduced field of view.
Please contact us with any questions or clarifications on this or any other Headband Magnifier specification ….